Spare Parts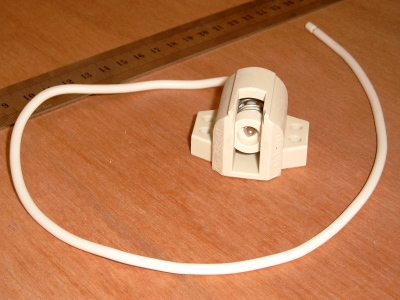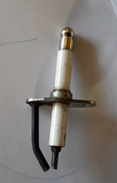 The Red Rad heater bulbs for these electric heaters have been in the market for many years and the spare parts are available from ourselves. We also sell heaters of a similar construction and/or output including the Big Rad.
We hold a large stock of the spare parts for the Infrasun heater model HR330D (square television type) and the older model Infrasun HR-35E-A (oil barrel type). Although these units are obsolete they are still a very efficient way to heat people and objects in large drafty workshops and are worth repairing in comparison to buying an alternative new radiant heater. The main parts requiring replacement on the Infrasun are the fuel pump, fan motor, fuel filter, jet nozzle and the radiant heat screen. The above parts can also be supplied for the Wilms Mini VAL1P44.
Infrasun HR330D Instruction Manual
Infrasun HR330D parts break down
Infrasun HR-35B-A Soleniod Pump Adjustment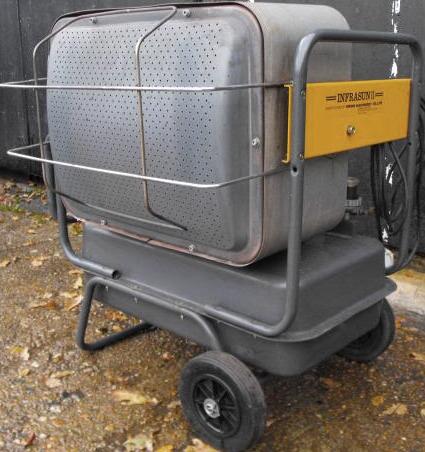 Delivery is by mail order to anywhere in the UK.
For sales and enquiries, phone:
Tel: 01536 525136 / 484733, Fax 01536 481569
Replacement Heating Tube for The Big Red Rad Heating Bulb Suitable for Prem-I-Air Big Red Rad Model: JD0240V.
Spare parts for Red Rad heaters, e.g. heater tubes (bulbs), switches, etc. are still available. Please contact ourselves for details and prices.
Spare parts available for space heaters old and new, covering all major brands, oil, gas and electric including Draper, Easi-Heat, Master, Bullfinch, Munters, Orion Sealey and Thermobile space heater parts.
If it's a portable space heater spare, we should be able to supply what you need either in the UK, European and Worldwide delivery service, and can also help you with technical advice if required.
Heater tube to fit the popular "Red Rad" electric heaters, wire ended type. Available in 110 volt or 240 volt versions with 500mm long cables. 1500W.
Ceramic push in mounts fitted to the "Red Rad" type electric heaters. 4 hole fitting.
We hold a large stock of the spare parts for the Infrasun heater model HR330D (square television type) and the older model Infrasun HR-35E-A (oil barrel type). Although these units are obsolete they are still a very efficient way to heat people and objects in large drafty workshops and are worth repairing in comparison to buying an alternative new radiant heater. The main parts requiring replacement on the Infrasun are the fuel pump, fan motor, fuel filter, jet nozzle and the radiant heat screen. The above parts can also be supplied for the Wilms Mini VAL1P44

Delivery is by mail order to anywhere in the UK.
For sales and enquiries, phone:
Tel: 01536 525136 / 484733, Fax 01536 481569